The Pavilion Cafe is located in the centre of the Fitzroy Gardens next to the Tudor Village and Fairies Tree.

The original Kiosk was opened in the centre of the Gardens in 1908. This half-timber style building incorporated tea rooms, a band stand, a residence for the proprietor and public toilets. A dining room was added in the 1920's. The Kiosk was the first such facility in the public parks and appears to have been an immediate success.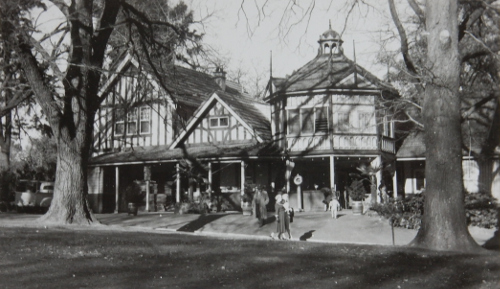 Kiosk 1950s

The timber building was damaged by fire during 1960, later demolished and plans drawn up for a new Cafe, the present brick building was opened in 1964.


The Pavilion Cafe is now closed.

The Pavilion Café in Fitzroy Gardens will no longer be in operation past the 8th of March 2017.

For more information contact City of Melbourne (03) 9658 9658.